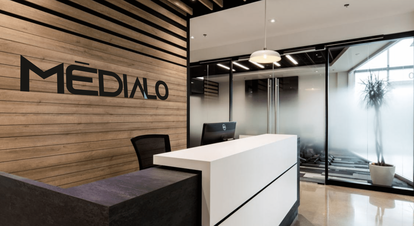 The small family business has grown into a big one. Founded in 2008, we became a major media SMB in Quebec in December 2017, during the first major acquisition of several community newspapers from TC Media. The purchases continued over a period of two additional years. Today, we rely on a team of over 75 employees and a network of local publications, websites, events and magazines spread across several regions of Quebec. The objective remains the same: to offer fair, relevant, quality content, and to offer services that meet the expectations and needs of customers.
In 2022, we're getting a makeover
In 2022, we are turning the page. Group Lexis Media inc. officially becomes Médialo inc. To follow through on a reflection and group work initiated in 2021 on our employer brand, we are unveiling our new business image, including a renewed visual identity. It reflects the transformation of the company's culture and its vision focused on the future. This development represents a commitment to innovation and confirms Médialo's vision of being the essential business solution for connecting local players.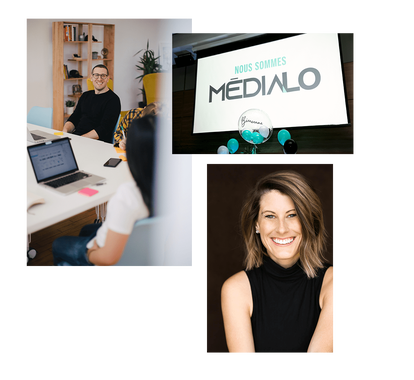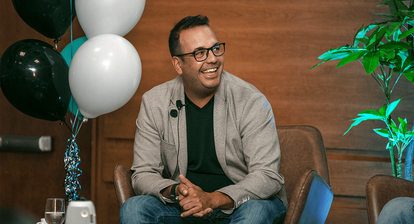 To be an ambassador involved in our local communities through the strength and relevance of our content.
To be a company with a strong and inspiring employer brand.
To constantly be on the lookout to offer customers integrated and tailor-made multimedia solutions through our creativity, our proximity, and our expertise.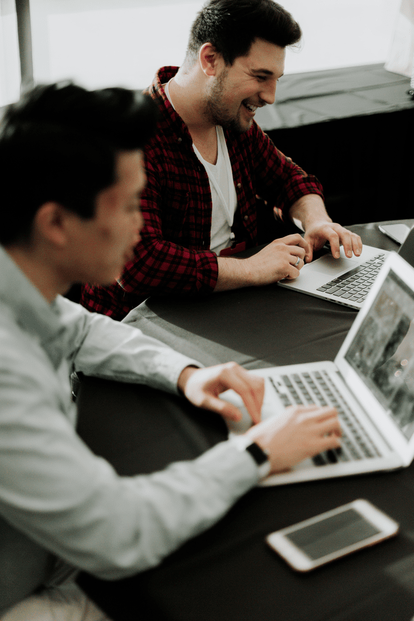 OUR VISION
To be THE essential business solution connecting local players.
OUR MISSION
Propel content and services to promote our market players by offering integrated and tailor-made solutions through our creativity, our proximity, and our expertise.
OUR VALUES
Authenticity: the courage to say and receive the truth with respect, openness and transparency.
Audacity: dare to do things differently.
Ambition : to commit together to excel in order to develop lasting partnerships to ensure success..
Love : the pleasure of blossoming and investing oneself with passion.